A Few Things About Us
Name of the Company : Glide Chem Private limited
Street Address : S-39, Rajouri Garden, New Delhi, Pincode-110027, India
Phone : +91-11-45566555-65
Fax : +91-11-45566566
E-Mail :kohli@glidechem.com

Board of Directors
Mr.Jatinder S. Kohli (Director)
Office Direct : +91-11-45566505
Cell phone : +91-9810063493
E-mail : kohli@glidechem.com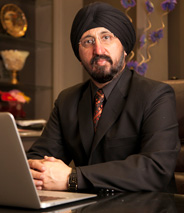 Aged-61, Science Graduate and approved as Manufacturing Chemist for Pharmaceutical Formulations and Bulk Drugs.
Vast experience in the field for manufacturing of Specialty Chemicals and Pharma Ingredients, International Sourcing of intermediates and Global Marketing.

Mr.Gagan P. Singh (Director)
Direct : +91-11- 45566506
Cell phone : +91-9810082842
E-mail : gaganpreetglide@gmail.com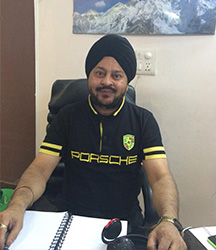 Aged-48, Bachelor in Pharmacy, Approved manufacturing chemist. Mainly looking after processing of polymer complex, domestic marketing and plant upgradation so that the company may not left behind with the changing times.

Established As: Manufacturer, Importer and Merchant Exporter
CAPITAL INR : 4,75,00,000 (47.5 MILLIONS)
TURNOVER :INR 67,00,00,000 (670 MILLIONS)
ESTS. IN : 1993

Manufacturers, Importers And Exporters Of
Povidone Iodine, Chlorhexidine Base, Chlorhexidine Gluconate; Iodine, Povidone-Iodine, P.V.P. K-17/ K-25 / K-30 / K-90, Wide Range of Rapid Test Kits hCG, HBsAg, HIV and HCV
Registered with the Following Authorities
Jt. Director General of Foreign Trade
I.E.C. Code No. 0598051261
Reserve Bank of India
RBI Code No. D. G - 004206
Federation Of Indian Export Organization
RCMC NO. 147/2001-2002
Basic Chemicals, Pharmaceuticals & Cosmetics Export Promotion Council
CHEMEXCIL/G-26/2001-02/15194

Our Bankers in India

The Hongkong and Shanghai Banking Corporation Limited, No. 34 Central Market, Sector-II West Avenue Road, Punjabi Bagh (W), New Delhi-110026 (INDIA)
A/C No. : 140-220310-001
IFSC Code : HSBC0110009

Corresponding Bank in USA

H S B C BANK
140, Broadways, New York (USA) Account # 000-03487-4 With Central Bank Of India ID-Parliament Street, New Delhi, INDIA